In this briefing:
Research: Machine learning algorithm predicts wait time for outpatient imaging.
Commercial brain imaging AI receives FDA clearance
Paul Chang shares insight on the future of AI
Dreyer and Allen publish their views on the radiology AI ecosystem
CB Insights publishes market research on Google's increasing involvement in healthcare AI.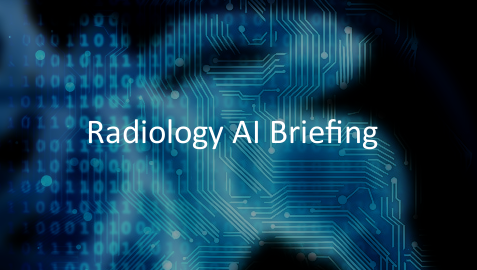 Stay up to speed in 2 minutes. Radiology AI Briefing is a semi-regular series of blog posts featuring hand-picked news stories and summaries on machine learning and data science.
---